Welcome to those of you who are planning to attend the Techne Open Evening on Wednesday 28th September 2022 (this has now taken place) Please register on Eventbrite.
This year's online Open Evening has been designed to give prospective applicants information about the Techne Doctoral Training Partnership in addition to the training and partner engagement opportunities that are available to Techne students. We will also explain the various stages of the application process.
This page is designed to give further information about the nine Universities that make up the Techne Doctoral Training Partnership, their application deadlines and contact details. You will have the chance to request information/contact details of specific Supervisors at those Techne institutions after the Open Evening.
We look forward to meeting you.
Prof. Harriet Hawkins (Techne Director)


Brunel University London
Brunel University has a long established and distinguished social and political science faculty based in subject disciplines such as Media, Communications, Sociology, Politics, History and Anthropology. Around the turn of the century, Brunel added an arts faculty to its campus through the absorption of the West London Institute of Higher Education. Programmes with significant staff expertise in English, Theatre, Film and TV, Music have been added to with exciting developments in recent years in Games and Creative Writing. A particular strength of these programmes has been the blended integration of theory and practice to produce reflexive practitioners.
A flavour of Brunel faculty interests and expertise may be found in the recent conference organised for Techne students, On Experience .
Faculty staff in the above programmes sit within the College of Business, Arts and Social Sciences and Techne students will become members of one of the College's two interdisciplinary research centres, Global Lives or the Institute of Communities and Society.
This year CBASS begins new initiative, a series of internal interdisciplinary themed lectures and discussions by faculty staff for all doctoral students on Keyworks by various thinkers.
Applicants applying to Techne through Brunel will have dedicated supervisory support and benefit from advice and review processes led by Brunel's Techne Lead co-ordinator Professor Michael Wayne, to ensure wide input into the application. .
Techne: Arts and Humanities Research Council | Brunel University London
Studentships in Arts & Social Sciences via the TECHNE2 Doctoral Training Partnership (brunel.ac.uk)
Kingston University London
Kingston University comprises of four campuses in Kingston town centre, within 30 minutes of London by train. Recognised as a leading research university in the arts and humanities, our PhD students benefit from our interdisciplinary focus and our commitment to research with national and international impact. As a founder partner in Techne, the majority of our PhD students are based in the University's Faculty of Kingston School of Art, which has over 300 PhD students and is supported by our state-of-the art workshops and specialist facilities, as well as a dedicated programme of research training and mentorship.
The Techne community at Kingston currently comprises over 60 part and full time PhD students across all of the Techne subject areas in the practice, history and theory of the arts and humanities. These include Collaborative Doctoral Awards with partner organisations: the Ben Uri Gallery and Museum, BFI, Chisenhale Gallery London, Crafts Council, Distrito Castellana Norte Madrid and the ICA. Central to our culture is the bringing together of disciplinary strengths and interdisciplinary research themes that seek to push the boundaries of what can be imagined, created, and produced. All PGR researchers are part of our University Research Centres of Excellence and Research Groups, that provide a central focus for research and mentorship.
For a sense of current PhD research at Kingston School of Art please visit: https://festivalofresearch.wordpress.com/
You may find the following links helpful:
TECHNE awards - Arts and Humanities Research Council (AHRC) studentship opportunities - Research degrees - Research - Kingston University London
Research degrees at Kingston School of Art

Loughborough University London
Loughborough University London is an inspiring postgraduate campus located on Queen Elizabeth Olympic Park.
Established exclusively for postgraduate study and research, Loughborough University London combines influential thought leaders, pioneering researchers and creative innovators to deliver one of the best postgraduate experiences the UK has to offer.
Our techne students are based in two of our Institutes – the Institute for Design Innovation and the Institute for Media and Creative Industries. We specialise in research on design futures, inclusive design, design for social change, communication for social change, digital ethnography and the future of the creative industries.
Current techne students are researching a range of topics including: the use of public space, art and community activism, with a focus on graffiti in Birmingham and Barcelona ; contemporary performance poetry communities and their use of digital media; retail futures in the circular economy with a focus on sustainable production and consumption systems; meaning making practices and the role of aesthetics in design, focusing on the sense of touch; politicising public engagement through critical design; exploring the relationships between women of colour and books through storytelling personal collections; exploring creative repertoires for public participation through design activism; and, a CDA with the British Library exploring inclusive access, discoverability and the use of the Library's digital educational resources for young people.
You may find the following links useful:
The Institute of Design Innovation should go here - https://www.lborolondon.ac.uk/institutes/design-innovation/
The Institute for Media and Creative Industries should go here - https://www.lborolondon.ac.uk/institutes/media-creative-industries/
University of the Arts London
UAL is one University made up of 6 colleges and 22,000 students from across the globe. We are in the top 2 in the world for Art and Design (QS World University Rankings 2022)
UAL has a vibrant community of researchers. We offer practice-base and theoretical research programmes leading to MPhil or PhD. There are currently over 300 Post graduate research students at UAL who enjoy full access to our college resources, training and support.
UAL currently has 30 techne funded students who are based across all of our Colleges and Institutes – Camberwell, Chelsea and Wimbledon, Central Saint Martins, Creative Computing Institute, London College of Communication, London College of Fashion. All PGR students are fully integrated into the UAL Research Culture
UAL Colleges and Institutes: https://www.arts.ac.uk/colleges
UAL Research Centres: https://www.arts.ac.uk/research/research-centres
UAL Application processes and deadlines:
The deadline for those wishing to apply to Techne is 9 am on 9 November 2022
https://www.arts.ac.uk/research/phd-and-mphil-degrees
The UAL deadline for techne applicants to submit initial application to the techne portal – 13 January 2023
https://www.arts.ac.uk/study-at-ual/fees-and-funding/phd-and-mphil-funding
Book for UAL PGR Open Event 10 October 2022: https://www.arts.ac.uk/whats-on/research-degree-open-day
Research Degree Open Day | UAL
We would like to invite prospective research degree applicants to attend a virtual open day to find out more about Research Degrees at UAL and to meet staff and students involved with the research degree programme across the 6 Colleges: Camberwell College of Arts, Central Saint Martins, Chelsea College of Arts, London College of Communication, London College of Fashion, Wimbledon College of Arts.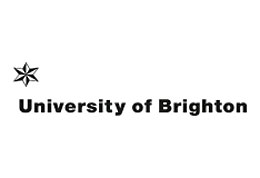 University of Brighton

The University of Brighton has been part of the city of Brighton & Hove since 1859, starting as a school of art in the kitchens of the Royal Pavilion and growing to become the diverse and inclusive institution it is today. We have some 19,000 students and 2,600 staff studying and working at our various campuses. Subjects taught here range from medicine to engineering, psychology to illustration, sport science to English literature. Our students are part of a dynamic, diverse and creative community that embraces partnership working and that makes a positive difference to society.

Here at Brighton we currently have 37 fully funded Techne students, working in our rich, vibrant academic community. We are looking for motivated and engaged individuals to apply for Techne studentships and join us, studying across our research strengths in the Arts and Humanities. Applicants will be educated to Masters level, or equivalent, and meet AHRC eligibility criteria for funding. Your application will go through a two-stage process, being considered first by the University of Brighton Doctoral College.

Follow this link for information about how to apply, who to contact and timeline for applications (this is updated early autumn for the following year's timetable):

Technē Doctoral Training Partnership (AHRC) Open Call (brighton.ac.uk)
University of Roehampton
The University of Roehampton is pleased to be a member of technē, a consortium of nine institutions in London and the South-East that form an AHRC Doctoral Training Partnership (DTP).
technē is comprised of nine academic partner institutions: Royal Holloway University of London (co-ordinator), University of Roehampton, Brighton University, Kingston University, University of Surrey, University of the Arts London, University of Westminster, Brunel University and Loughborough University, London; and fifteen cultural partner organisations. Please visit technē to find out more about the aims and opportunities of the consortium.
https://www.roehampton.ac.uk/graduate-school/techne-ahrc-studentships/

Royal Holloway, University of London
Royal Holloway, University of London is in the top 25% of all UK research in the Research Excellence Framework 2021 and is home to some of the world's foremost authorities in the humanities, geo-humanities, the performing and dramatic arts and law. Postgraduate Research Students who study for a PhD at Royal Holloway become part of a close-knit, multi-cultural research community located on a historic campus within easy reach of London.
As the managing institution for Techne, Royal Holloway supports excellent disciplinary and interdisciplinary research that is driven by innovative partnerships. This aligns with the Techne focus of supporting the production of interdisciplinary research through the co-creation of knowledge for example through Collaborative Doctoral Awards, which are run with external partner organisations.
Techne students at Royal Holloway join a thriving and innovative research culture and are based in the Schools of Humanities (including Classics, English, Languages, Literatures and Cultures, and History), Performing and Digital Arts (including Music, Media Arts, and Drama, Theatre and Dance) and the Department of Life Sciences and the Environment (including the Department of Geography)
The wide range of current research projects that Techne students at Royal Holloway are working on include subjects such as 'A 'decolonial green' aesthetic: how roots reggae reflects and constructs Caribbean and Caribbean diasporic listeners' practices and attitudes', 'The Author is Present: Contemporary Bio-Memoir (2010-202), and 'Black, British and Feminist: The History and Legacy of Ceddo, Sankofa and the Black Audio Film Collective'. All PhD students have a dedicated supervisory team with support and advice on Techne being provided by the Directors of Postgraduate Education and the Doctoral School.
Full details on how to apply to Royal Holloway for your Techne studentship can be found at this web page. This video captures the community at Royal Holloway.

University of Surrey
The University of Surrey is a leading university located within the county town of Guildford, Surrey in the South East of England, UK. The Doctoral College, situated within the University of Surrey, provides innovative and world-class doctoral training, with an outstanding research environment that connects supervisors, doctoral researchers, and research support staff within a multi-disciplinary approach, making the University of Surrey the ideal place to start your research career. We are also committed to addressing inequalities in participation in doctoral degree programmes, ensuring that our Doctoral College is accessible, inclusive and representative of the society we live in.
The Doctoral College offers numerous community-building initiatives alongside comprehensive training and mentoring programmes, including the Building Research Communities funding competition, an annual Doctoral College Conference, Researcher Cafes, the Postgraduate Society and a 'Coffee Lottery' to help new researchers meet. The Guildford School of Acting also provides cutting-edge theatre research, performance spaces and industry connections. The two following networks are of particular interest to our techne researchers:
23 Things International

is a Surrey-led programme connecting researchers in the UK, US, Australia and New Zealand, introducing online tools for research and professional profile building.
You can find out more about how to apply for a Techne studentship at Surrey here. The deadline for applications is 9th December 2022, and you can contact phdstudentships@surrey.ac.uk with any queries.

University of Westminster
The University of Westminster started out 180 years ago as the first polytechnic in London and one of the first in the UK, established to educate the working people of London. Today, the University continues to build on this reputation, helping students from a variety of backgrounds to realise their full potential. You can here the stories and experiences of current doctoral students here
The University prides itself on pursuing leading, innovative research across a wide range of disciplines, in Britain and across the world. REF2014 – the UK government's assessment of research produced by Universities - judged 90% of our research as internationally recognised, excellent, and world-leading.
The Graduate School at the University of Westminster is proud too of the experience of research we make possible for our doctoral students. In the Postgraduate Research Experience Survey 2021, 82% of our students rated the overall experience of their research degree positively (the 18th highest satisfaction rate nationally), and 90% were happy with their supervision (the 19th highest score nationally). Both of these satisfaction rates were well above the sector average, and Westminster was also ranked in the top 25% of institutions nationally for research degree progression (where we ranked 3rd) and responsibilities (where we ranked 10th).
The Graduate School aims to continue to provide a distinctive, high-quality, and vibrant experience for doctoral researchers. It provides opportunities for all doctoral students to work within an exciting interdisciplinary research environment, to attend tailor-made workshops and to benefit from personal development planning guidance in order to enhance their individual research projects.
The University of Westminster is delighted to be one of the nine universities which make up the AHRC-funded Techne Doctoral Training Partnership.
At Westminster we are offering Techne studentships in the following areas:
Centre for Research and Education in Arts and Media (CREAM). The Centre was judged by REF 2014 as the UK's leading research centre working across art and design, with a rating of 95% of our research as 'world leading' or' internationally excellent' (see: https://cream.ac.uk/).
Communication and Media Research Institute (CAMRI). The Communication and Media Institute (CAMRI) is a world leading centre in the study of media and communication, renowned for its critical and international research which has consistently been ranked highly according to the Research Excellence Framework and the QS World University rankings. In REF 2014 52% of our work was ranked 'world leading' and 87% 'internationally excellent' (see http://www.camri.ac.uk)
English Literature, Languages and Visual Culture, which are all part of the School of Humanities (see https://www.westminster.ac.uk/about-us/our-university/our-colleges-and-schools). The research publications of the School's staff in English Language, Literature and Linguistics were ranked by REF 2014 as being in the top 20 of departments in the UK and we also have 'internationally excellent' research in Visual Culture and in Modern Languages, including French, Spanish and Chinese.
If you are interested in applying for a place at the University of Westminster supported by a Techne studentship, we strongly recommend you first contact a member of the academic staff in the relevant area and talk to them about your proposal. Contact details:
Dr Anthony McNicholas (Media/Communication and Journalism), mcnichc@westminster.ac.uk
Dr Lucy Reynolds (Photography, Film, Visual Arts, Creative Media), l.reynolds02@westminster.ac.uk
Dr Helen Glew (English Literature and Language, Visual Culture), h.glew@westminster.ac.uk
Please see our studentships page here - https://www.westminster.ac.uk/study/postgraduate/research-degrees/studentships for further information as to how to apply for a place at the University of Westminster supported by a techne studentship.